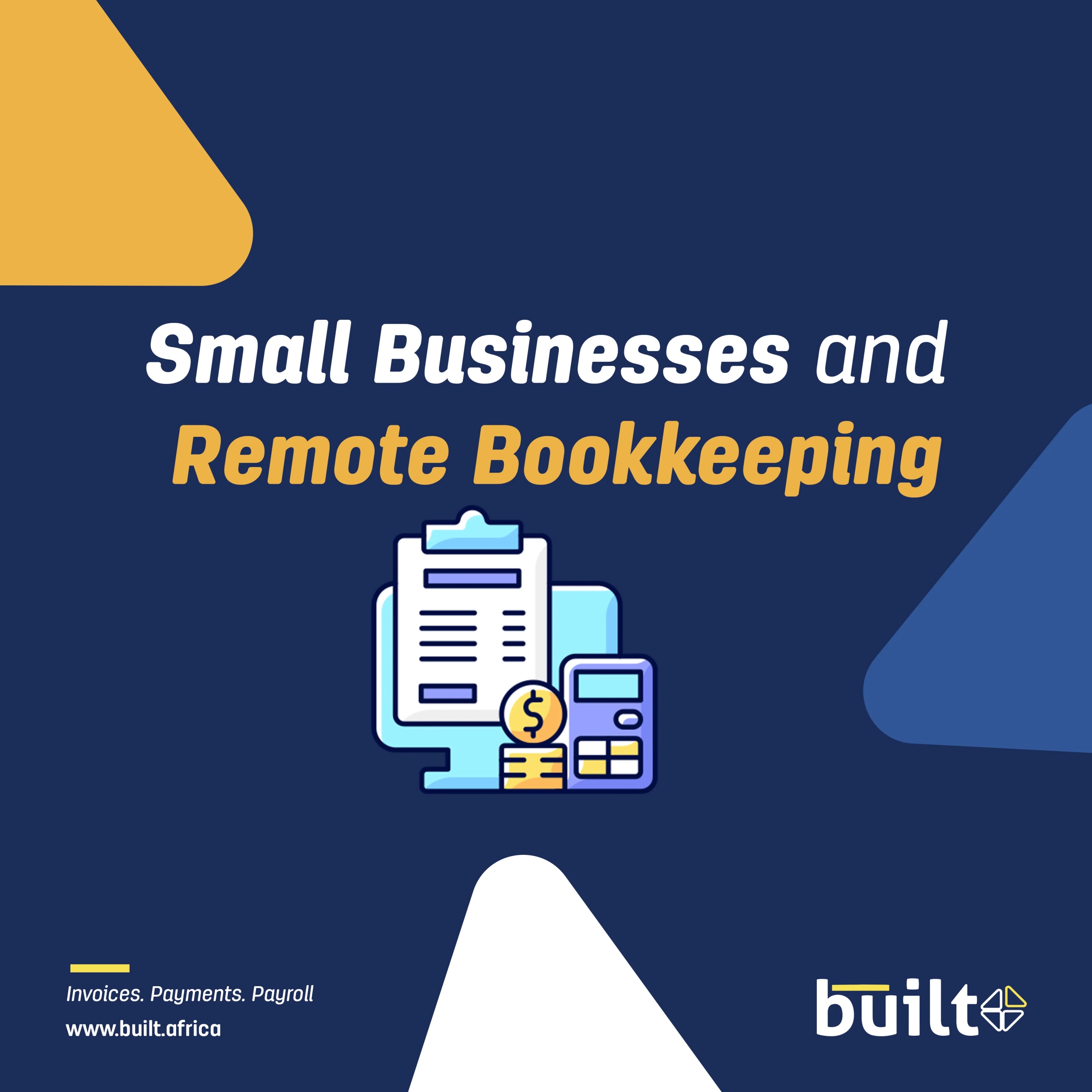 Small Businesses and Remote Bookkeeping
Small business owners in Ghana face a unique set of challenges, particularly in terms of financial management. Hiring an in-house accountant is simply too expensive for many businesses, leaving them struggling to keep up with the financial side of their operations. However, remote accounting is becoming increasingly popular among Ghanaian business owners.
Kofi Addo is one such business owner who has been running his small business in Ghana for several years. Kofi was having trouble keeping track of his finances and knew he needed help, but the cost of hiring an in-house accountant was prohibitively expensive. That's when he discovered the advantages of working with a remote accountant.
Kofi could get the expert assistance he required without incurring the additional cost of hiring someone full-time. Furthermore, because of the flexibility of remote work, he could communicate with his accountant on his own time and receive real-time updates on his finances. It appeared to be the ideal solution for his small business.
When Kofi began working with his virtual accountant, he immediately noticed a difference. He was no longer burdened by bookkeeping and could instead concentrate on expanding his business. He could make better financial decisions and increase his bottom line with the added benefit of having an expert in the field.
Overall, Kofi saw the benefits of using a remote accountant and recommended it to other Ghanaian small business owners. Remote accounting allows business owners to get expert help without breaking the bank, freeing time to focus on growing their businesses. It's a solution that is becoming increasingly popular among Ghanaian small business owners, and one that is sure to continue to grow in popularity in the coming years.
Here are some best practices for small businesses that use remote accounting:
Keep accurate and up-to-date records: This includes keeping track of all income and expenses, as well as maintaining accurate inventory records if you sell physical products.
Use cloud-based accounting software: Many options are available, such as Built, which can help you manage your finances more efficiently and accurately.
Use a separate business bank account: This will help you keep your business finances separate from your personal finances and make it easier to track your income and expenses.
Understand your tax obligations: Be sure to understand the tax laws that apply to your business and set aside money for taxes throughout the year.
Consider hiring a professional virtual accountant: While it is possible to handle your own accounting, a professional virtual accountant can help ensure that your finances are in order and that you are taking advantage of all available tax deductions.
It is important to define the advantages of remote accounting services for small and medium-sized enterprises (SMEs) in Africa. Thanks to this contemporary method of accounting, businesses can now gain from increased productivity, decreased expenses, and more precise financial reporting. Remote accounting services can help small and medium-sized businesses (SMEs) in Ghana and other African countries by streamlining their financial management processes and enhancing their general business performance. SME proprietors and other businesspeople ought to embrace this digital trend and reap its rewards.
Working with a remote accountant is simple as long as you have systems in place to securely share financial information and documents. A number of tools, such as document-sharing websites and cloud-based accounting software, can make working with a remote accountant simple.
A company's size, complexity, and any relevant regulatory requirements will all affect how frequently audits are performed on it. Regular internal audits are generally a good idea to make sure your financial records are accurate and current. Additionally, you should think about conducting a routine external audit, especially if you need to meet regulatory requirements or are looking for investment.
What's your reaction?
0
Smile
0
Lol
0
Wow
0
Love
0
Sad
0
Angry