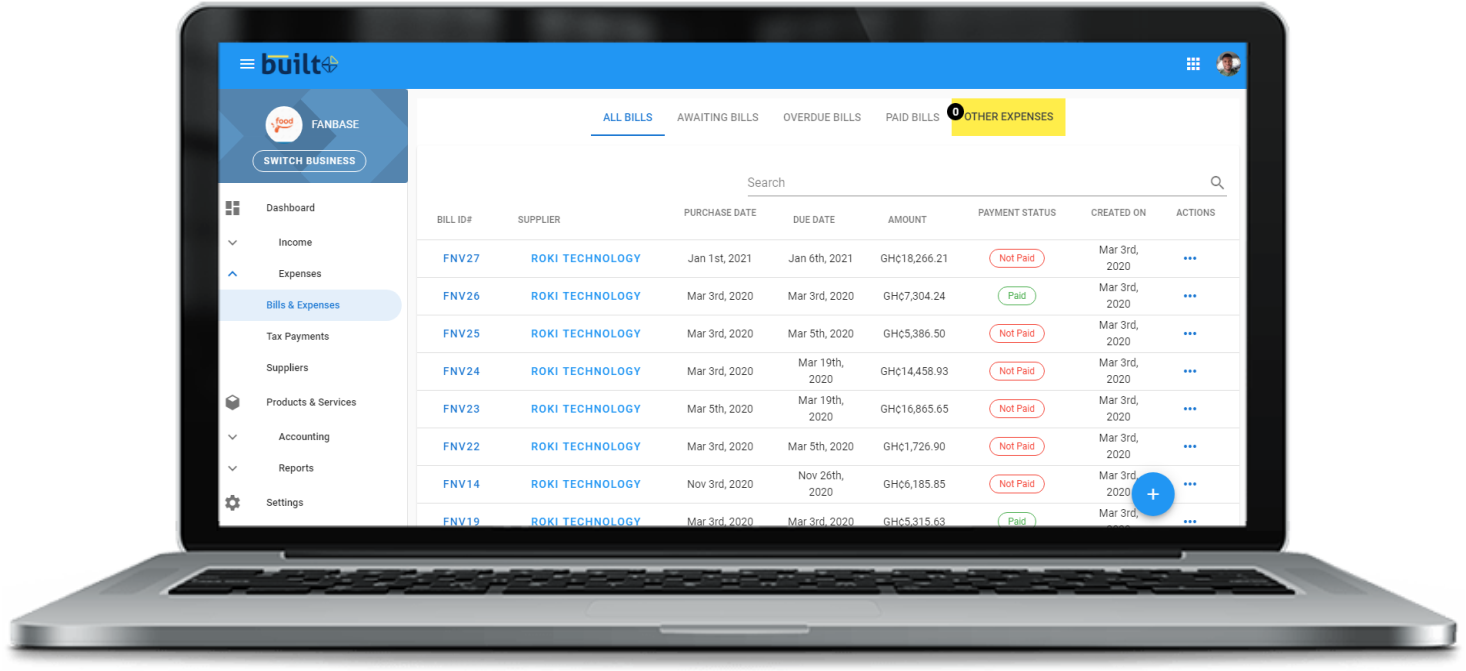 Is outsourced accounting with Built worth the cost?
Outsourcing Accounting services is defined as purchasing an accounting service from an outside vendor rather than hiring an in-house Accountant. The prime objective of outsourcing an accounting service is to reduce costs. As companies grow, the amount of paperwork explodes too. This leads to  several problems, from overburdened employees to outdated and inefficient processes through to non-compliance and errors. To address these challenges, companies like Built Accounting Services helps in providing efficient and cost-effective services using technology to enhance small and medium enterprises grow. In this article, we will discuss some of the benefits you stand to gain as a business when you outsource your accounting services to a company like Built Accounting Services.
To begin with, an accounting services company usually provides accounting software that suits your business operation to help keep your business records. For Built Accounting, we help transform finance and accounting processes by automating and streamlining mission-critical operations powered by our latest application to reduce costs, drive efficiencies, improve quality, while creating a more personalized end-user experience.
We provide free accounting software called the Built Accounting App. This application helps you in creating and   issuing invoices, recording payments, and performing other accounting related transactions such as processing of payroll.
Saves time and money: Outsourcing accounting services usually save business owners time and money. You don't need to employ a full-time accountant which is usually costlier than outsourcing the services to another organization. With Built, we provide a simple cloud software that helps you in recording transactions whereever you are located. You don't need to go to a brick-and-mortaroffice before you can get access to your finances. We also give you a dedicated accountant who will be your virtual adviser on your business records, performance, as well as file and pay your taxes and SSNIT.
Access to expertise: Companies that provide accounting services are a group of qualified professionals with a lot of experience in areas of accounting and finance. When you outsource your accounting service  to, you stand to gain an expert service from a group which reduces error as compared to relying on a single in-house accountant .
Security and confidentiality: One of the things most accounting service providers prioritize is the confidentiality and security of clients' financial information. We understand the importance of our client's financial information and the effect it has on our clients and us as a firm if we don't keep their information confidential, hence it is one of our core focuses.
To ensure the security of our client's financial information, our application is designed to protect the information of our clients. Access to the information on the application by a third party can only be granted by an authorized person of the business. Despite that, the access granted to another person can be limited, thus he or she will not be able to get full access if it is not granted by the authorized person.
When you sign up with Built, you get access to an online platform that helps you easily make and receive payments to and from suppliers and customers. You can easily make and receive payments through our simple application with a simple click at an affordable rate .
In sum, the above mentioned are but a few of the benefits you stand to gain when you sign up with built accounting services . We try to gain background knowledge of our client's company and related industry; this enables us to develop custom solutions and enhance effectiveness. We re-engineer business practices to improve efficiency, enact change in an efficient way, help reduce errors in business dealings, and most importantly, we grow with you. Sign up on our simple application at app.builtaccounting.com.
What's your reaction?
0
Smile
0
Lol
0
Wow
0
Love
0
Sad
0
Angry